the leather guide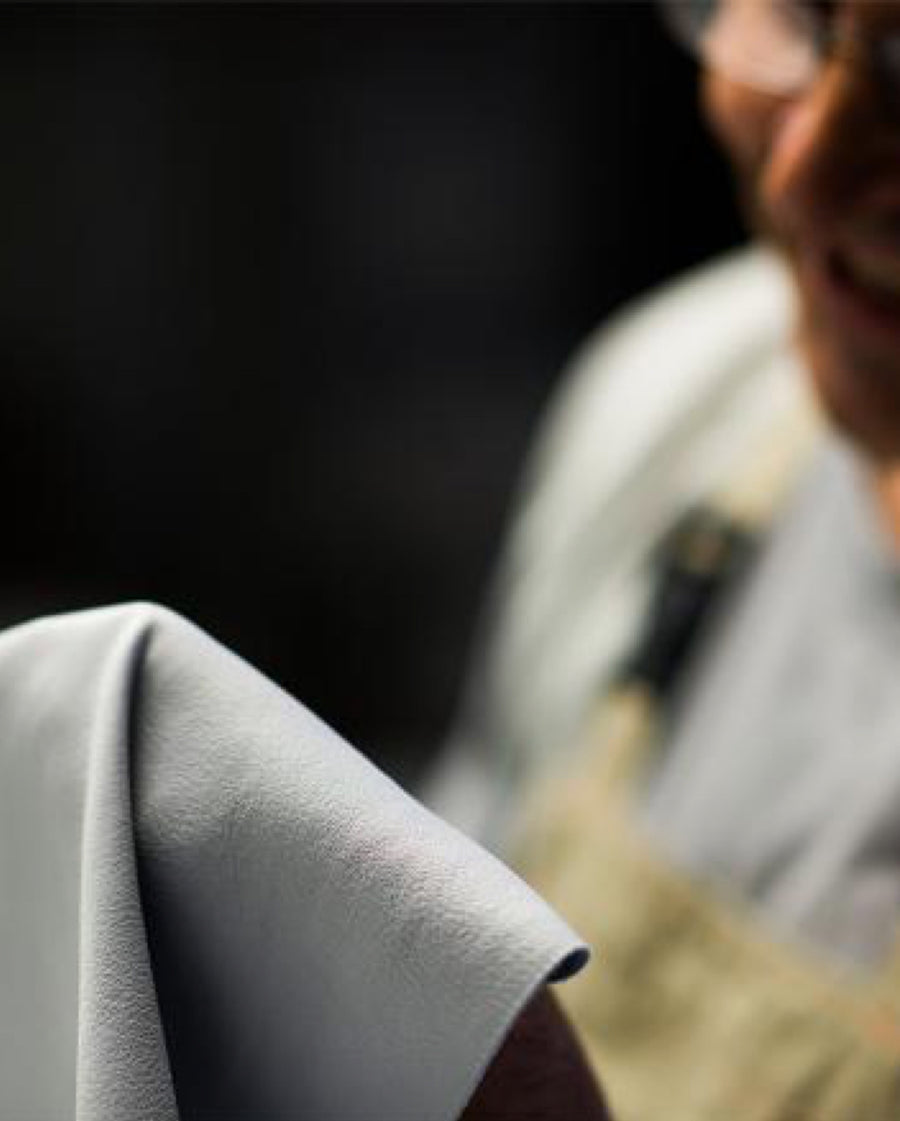 Ethically sourced in France
We carefully selected our tannery because of their excellence and values.
Our leathers are of lamb origin and are traceable to the French region of Laucaune, known to produce the highest and strongest quality of hide worldwide. This selected leather is a byproduct of the food industry, meaning that no animal was killed only for its skin and leather is created primarily to avoid un-ecological waste disposal.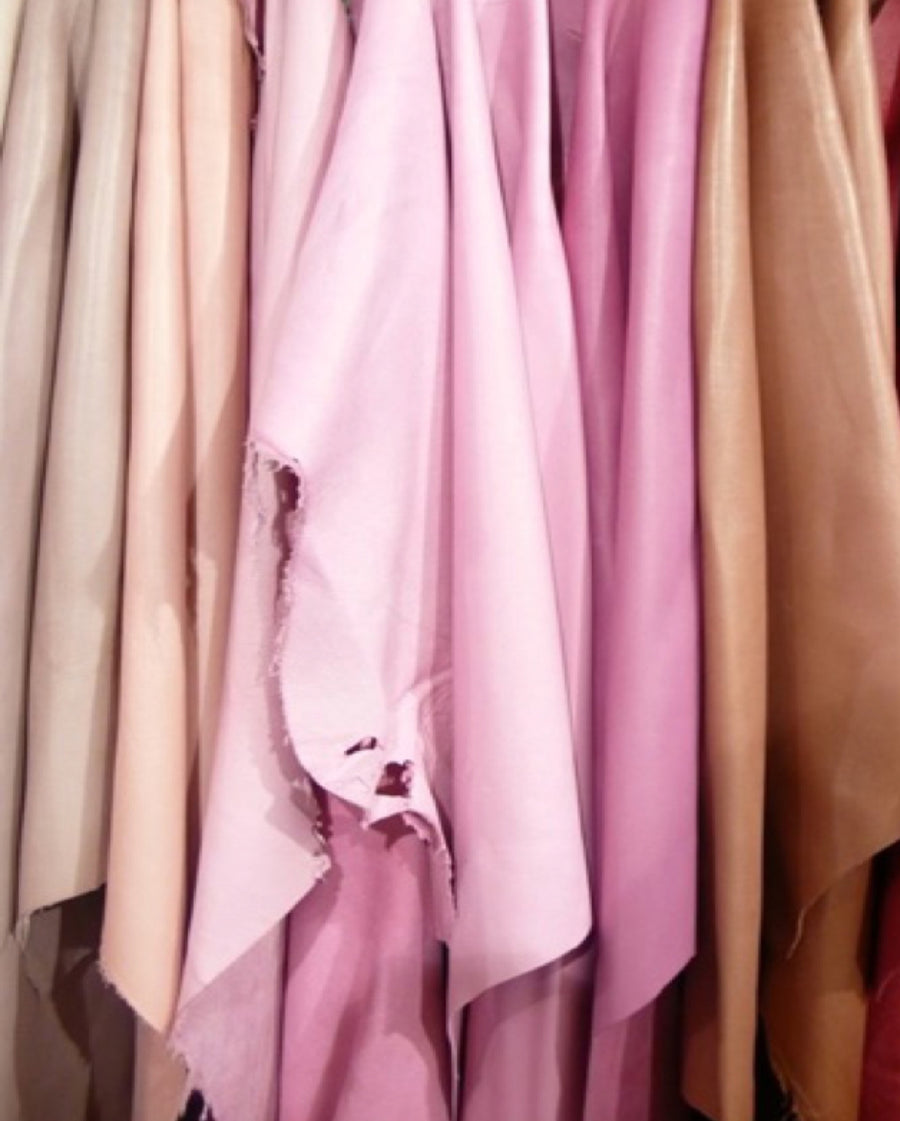 A tannery pionneer in innovation
Our leather comes from a highly specialized French Tannery based in the historical leather industry region in the South-West of France and is pioneer in stretch leather after 11 years of research. Our tannery is the world leader and supplier of the finest Couture houses (Chanel, Gucci, Givenchy, Louis Vuitton, Prada…) and proudly abides by all ethical and environmental European norms by respecting artisanal savoir-faire protocols.
Only this level of expertise could generate such an innovation: the machine washable stretch leather.
so soft, so stretch,
so strong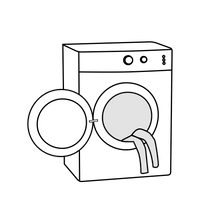 Machine-washable
Our leather is particularly resilient, thus machine washable, thanks to the combination of its high quality and to the development of a proprietary leather processing. Not all leathers are machine washable.

see our wash guide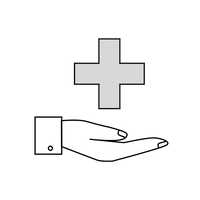 Health conscious
The products and processing used for dying and protecting the leather abide by the sanitary European regulatory REACH norms to protect human health and the environment.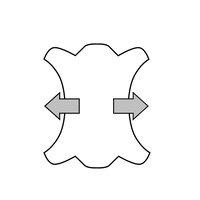 Expandable
The expandable properties are obtained thanks to an elastic cotton-Lycra canvas at the back of the skins which enhance the natural stretchiness of our leather. Our stretch leather is light and is in average 50% more expandable than other stretch leathers on the market to perfectly adjust to your body while resuming its shape. The secret to our incredible fit.

Stretch nappa leather

We chose to use solely 'Dipped Nappa leather' : the most refined, supple and soft quality of leather.
Its full-grain top preserves the robustness and natural aspect of the skin, while its finishing process, a dip into a pool of dyes and a subtle glossy coating, ensures both protection and a silky touch.
In order to obtain this quality, more than a 100 manipulations were involved and over 30 machines.

Stretch suede leather

Our stretch suede leather has an incredible velvet touch and allows vibrant colors. Suede leather is obtained by meticulously and successively sanding the reverse side of the skin. The back of the skin thus becomes amazingly soft and refined.